Beberapa Pro Player Mobile Legends (ML) Ini Sering Bermain Dota 2! Bagi pecinta game bergenre Multiplayer Online Battle Arena (MOBA) pasti sudah tidak pusing menikmati game-game MOBA.
Ada banyak game MOBA yang bisa dinikmati baik itu di platform Personal Computer (PC) ataupun di mobile. Sebut saja seperti League of Legends dan League of Legends: Wild Rift, lalu ada Dota 2 dan tentunya Mobile Legends.
Banyak juga seorang pro player dari satu judul esports memainkan game lainnya apalagi dengan genre yang sama misalkan pro player Mobile Legends bermain Dota 2.
BACA JUGA: Team Secret Resmi Umumkan Ekspansi ke Filipina, Akan Bentuk Tim?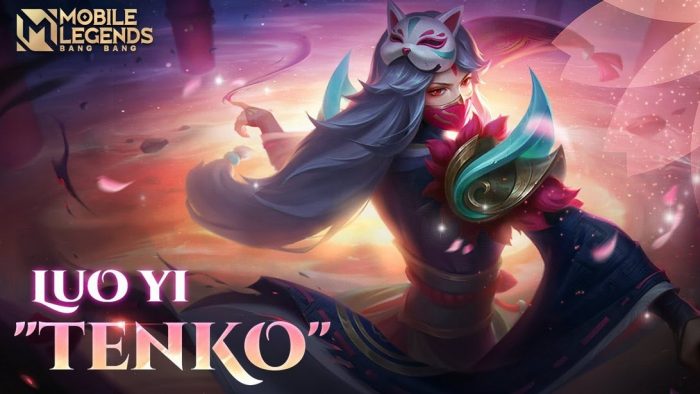 Diantara pro player ML, ada beberapa yang sepertinya sedang sering melakukan live streaming bermain Dota 2. Sebut saja mantan pro player EVOS yakni Oura dan juga Donkey.
Selain itu ada juga mantan pro player dari Alter Ego yaitu Rmitchi dan juga pro player dari Geek Fam Doyok yang terlihat bermain Dota 2 bersama Oura.
Doyok bahkan mengunggah dirinya bermain Dota 2 bersama Oura di Instagram dan Oura juga melakukan repost story Instagram dari Doyok tersebut.
BACA JUGA: Cara Bermain Among Us Versi Dota 2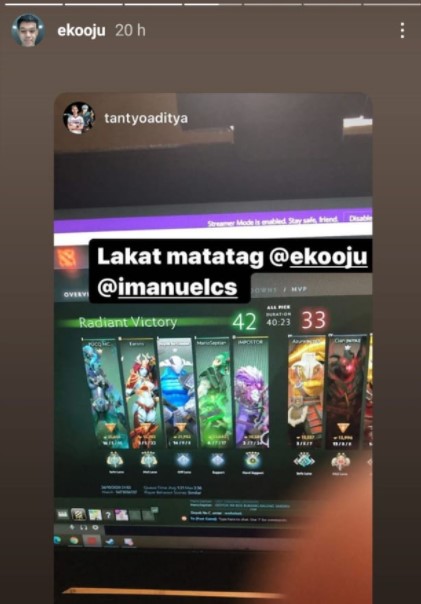 Jadi untuk kalian yang masih saling mengejek sesama game MOBA, sebaiknya kalian hentikan ya karena mau itu game apapun, yang penting kita menikmatinya.
Jangan lupa kunjungi SPIN Website untuk update terbaru lainnya, dan ikuti Instagram dan Youtube kita.